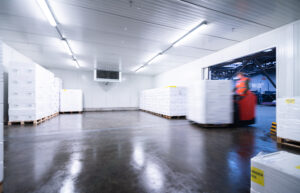 Handling
Connoisseurs of the cool chain.
Handling
Connoisseurs of the cool chain.
The nitty gritty
Control freak the handling.
We delve deep into the nitty gritty of handling, to ensure your produce arrives in optimal condition.
We therefore have our own dedicated processing equipment and material. Produce is precision stacked, and packed as tightly and efficiently as possible to prevent damage. Everything that we do is to ensure the freshness of your produce, and support the ease and efficiency of handling for all involved.
Damage can occur, but if one continually checks, then the quality of your produce remains almost the same as its condition at harvest.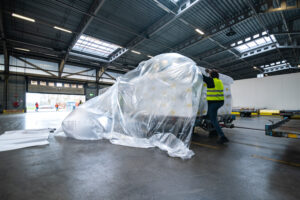 control the conditions
Picky about packaging.
Temperature is not the only thing we need to control. Thousands of boxes are loaded and unloaded daily, transport can be long; roads bumpy.
During unloading we check that boxes are rigid and intact. Together we can determine the best packaging to withstand conditions.
The most efficient cool chain in the business.
stretching the cool chain
A better box.
A good box can prevent damage, saving time and maintaining freshness. Together with parties both in and outside of the industry, we are researching and developing a better box.
Our ultimate goal is to make a box that maximises protection and temperature efficiency, optimises all stages of logistics, and one that is also more sustainable.
Poor boxes can be more easily damaged. Often these are unfit to withstand normal transport conditions, and if we see this we will reach out. Either way, we'll find a way to make it work.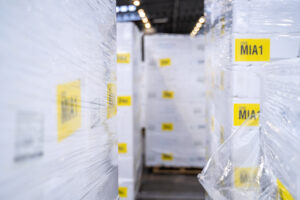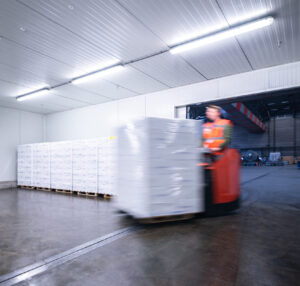 caring for your cargo
It takes a village.
By understanding your world, and by always being in close consultation with our suppliers and customers, we aim to prepare for all eventualities. Things will always come up unexpectedly, but when they do we will adapt to the situation.
As exposure to ambient temperature is minimal, we maximise shelf life.
In fact by being flexible, rarely does anything go wrong, as together with you we continually refine the process in order to ensure this.
our specialties